The Eco Whare Project, based in Foxton has an Ecowhare For Sale: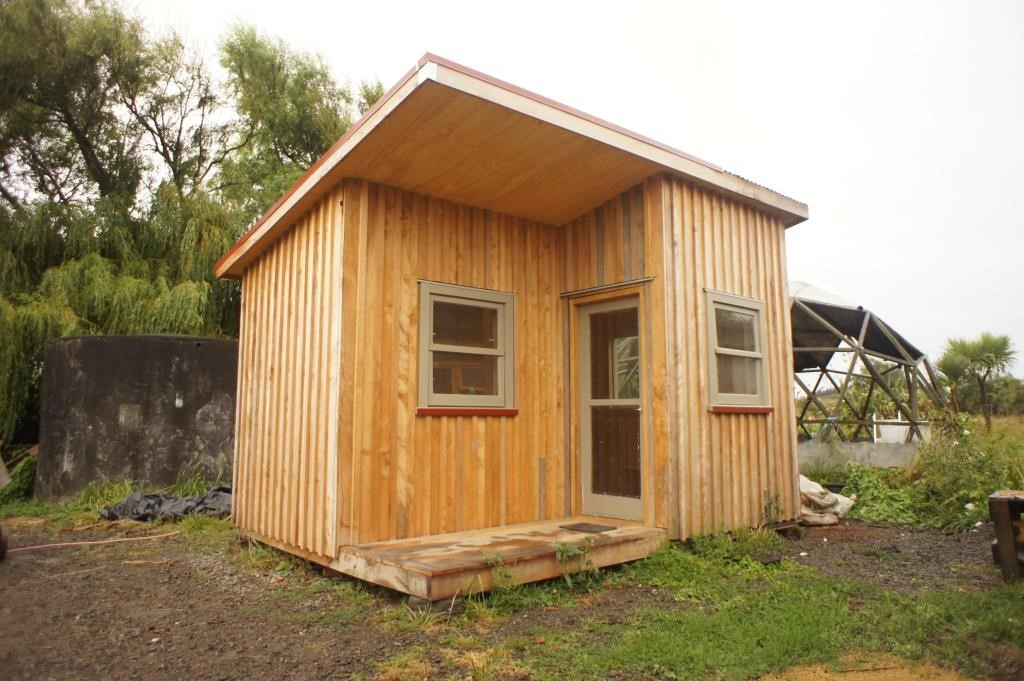 Built with love, integrity and natural materials; this project supports young people and old, and local businesses and resources. Each Ecowhare is built with Macrocarpa framing and cladding, matai flooring and native timber windows. They are insulated and legally wired for 240 volts. Built to last, this is no cheapo. There are no compliance costs or consent needed as they are under 10 square metres and, according to Duncan are entirely legal to go on your land right now, unlike an addition to your present dwelling!
$15,000 (plus transport to your land)
Contact Duncan Hill on 06 363 7575.