Since 2014/15 representatives of local government, Department of Conservation, farmers and members of the public have been coming together regularly as the Biodiversity Cluster, to network and share ideas, skills and resources, and to provide joint feedback to local and regional councils.
From these meetings, a new and exciting community-led and catchment-wide initiative known as "Manawatū River Source to Sea" has developed.
The "Source-to-Sea" programme intends to bring together the many projects throughout the catchment which are working towards enhancing biodiversity, the health of rivers and the wellbeing of communities.
Our vision for 2040:
"Manawatū River Source to Sea" is an integrated network of biodiversity-focused initiatives, including sustainable business activities and other nature-related activities that collectively contribute to the enhancement of biodiversity and provide benefits to the Manawatū River Catchment community.
Our mission:
To collaborate and connect with the Manawatū River Catchment community in a manner that drives the enhancement of biodiversity and the parallel development of a sustainable extended nature-based experience from source to sea.
To find out more:
You can email manawatu.river@source2sea.org.nz and check out these links.
Source to Sea 12-page Brochure
https://www.facebook.com/Manawat%C5%AB-River-Source-to-Sea-114009326694460/
How might you get involved?
Biodiversity Cluster members would be happy to have more volunteers! If you'd like help finding a group or project that is a good match for your skills, interests, and availability, contact manawatu.river@source2sea.org.nz
You can also learn more about many participating organisations by browsing ENM's member group directory. You can "Filter by organisation type" by selecting "Biodiversity and conservation projects" and also "Freshwater quality".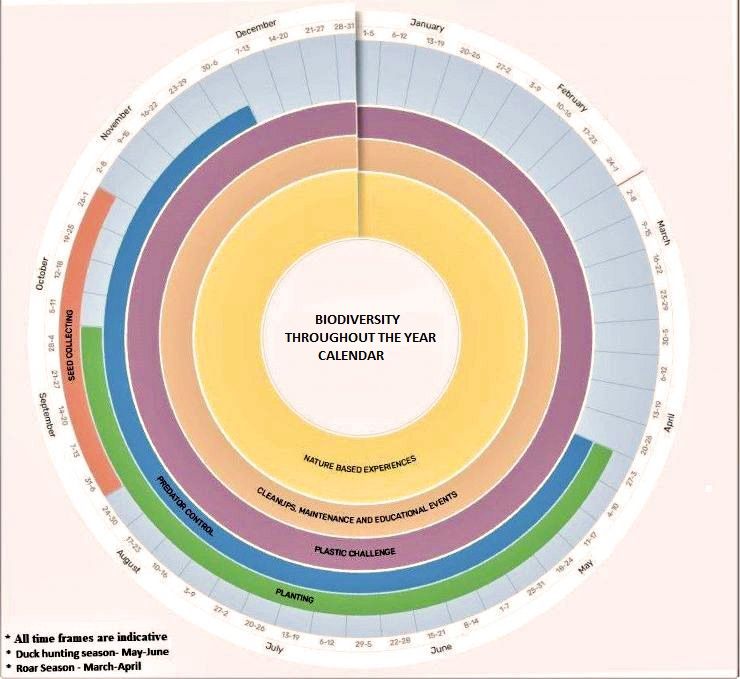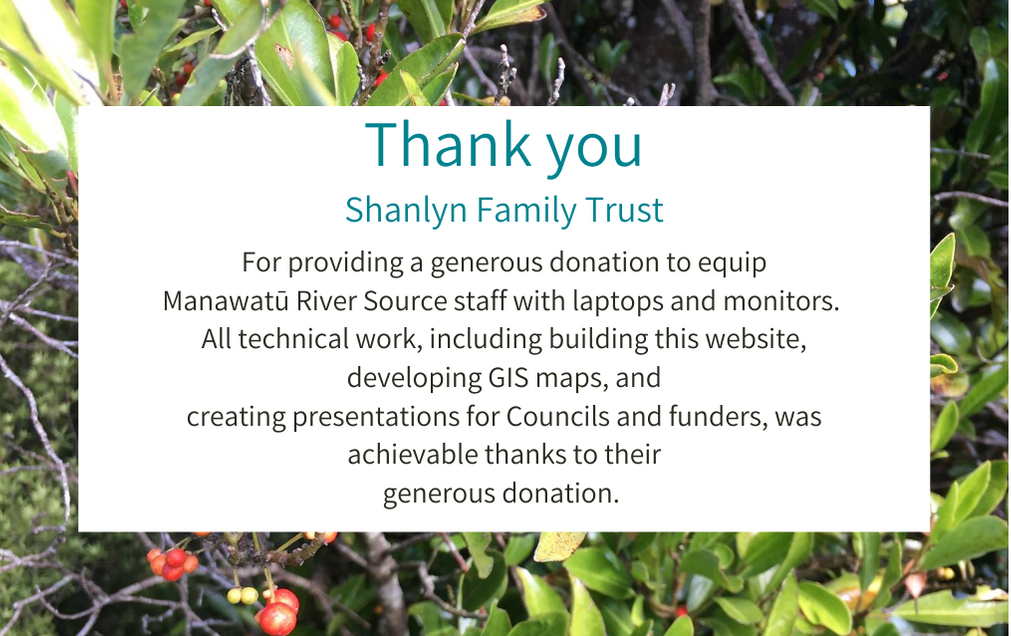 All donations are greatly appreciated and will help us on our mission to improve the biodiversity of the Manawatū River catchment.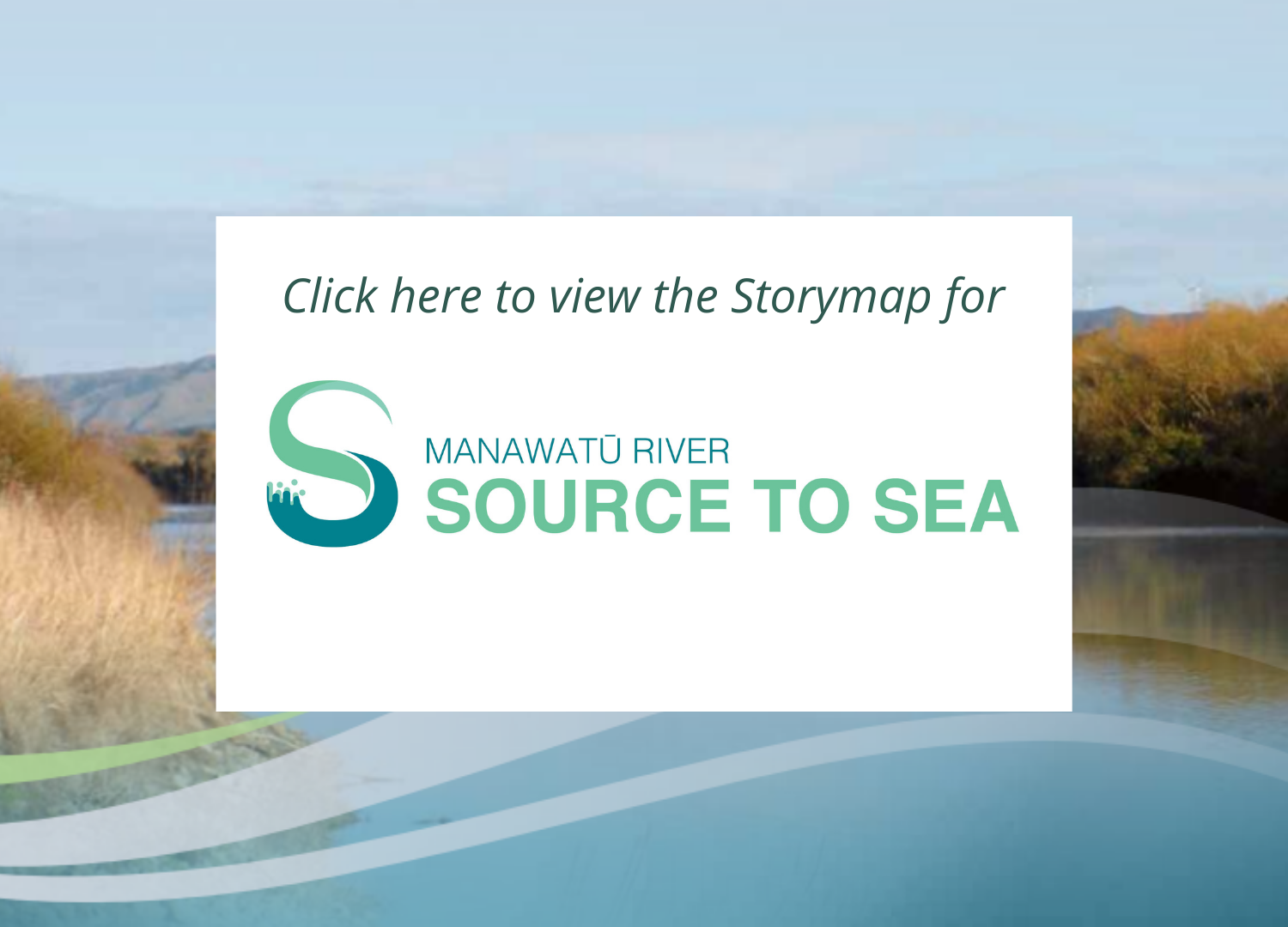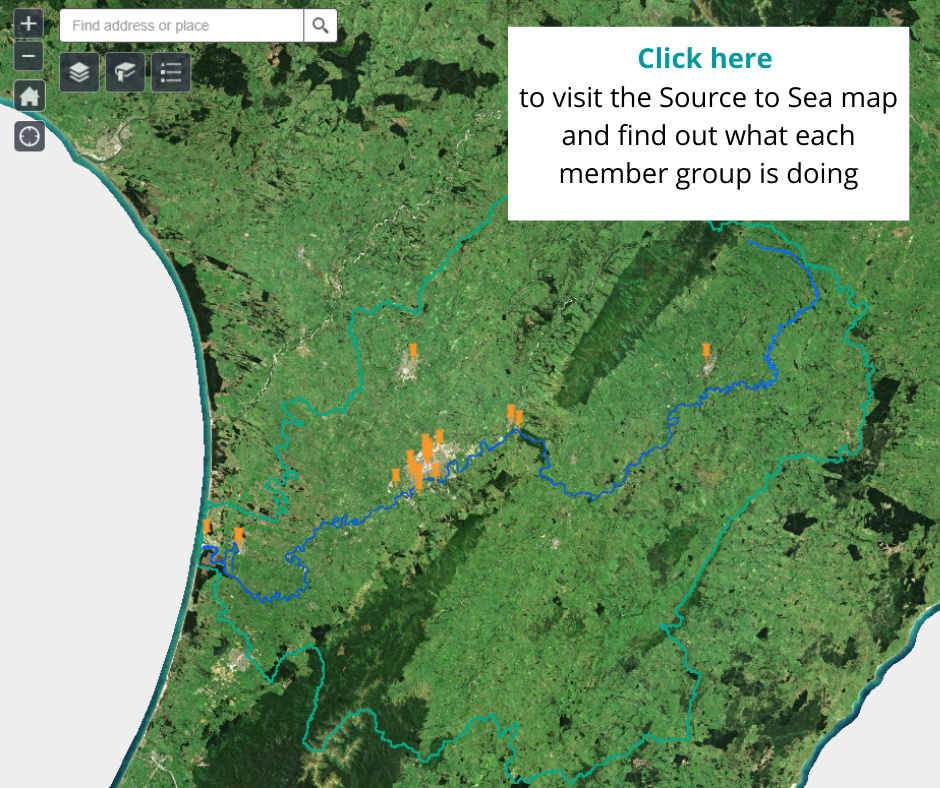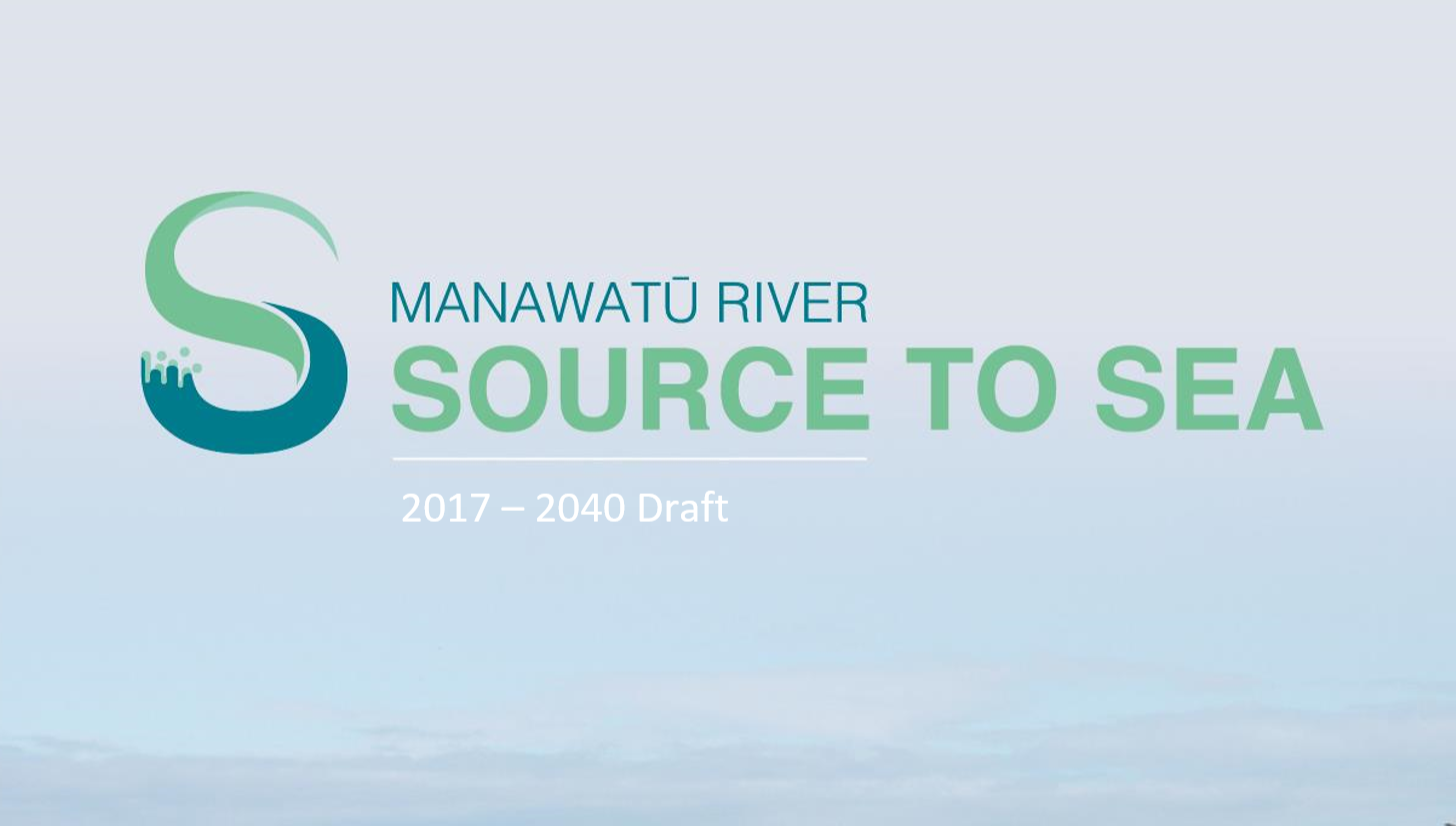 Click the above image summarizing the Manawatū River Source to Sea project