Save seeds, Donate seeds, take seeds...share locally grown seeds suitable to our Manawatū climate!
The purpose of a seed exchange is to provide free acess to seeds for anyone wishing to growing their own kai, and to house donations from those who wish to share.
​​We invite donations of seeds for our seed exchanges, seedlings (vegetables and herbs) for planting in community garden projects, and we are a drop-off for clean garden pots in good condition.
Palmerston North
The three MFAN seed exchanges can be acessed at:
· The ENM office, 145 Cuba St Ph 06 355 0126
· Te Pātikitiki branch library, 157 Highbury Av, Ph 06 3572108
· Awapuni branch library, 96C College St, Ph 06 3567634
· Roslyn Library, 8 Kipling St, Ph 06 3579287
The first donation of seeds to kick-start the Palmerston North seed libraries were donated by Plant to Plate Aotearoa in 2020. Thanks Plant to Plate!
Ashhurst:
RECAP coordinate a Seed Exchange at the Ashhurst Branch Library, 64 Bamfield Street, Ashhurst.
Anyone is welcome to participate. There are simple forms to complete on the Seed Exchange shelf.
Feilding:
There is a Seed Exchange in the Fielding Public Library, 64 Stafford Street, Feilding, 06 3235373.
If you would like to donate seeds, or make a cash donation to supply the seed exchanges, please drop seeds into the ENM office or donate here.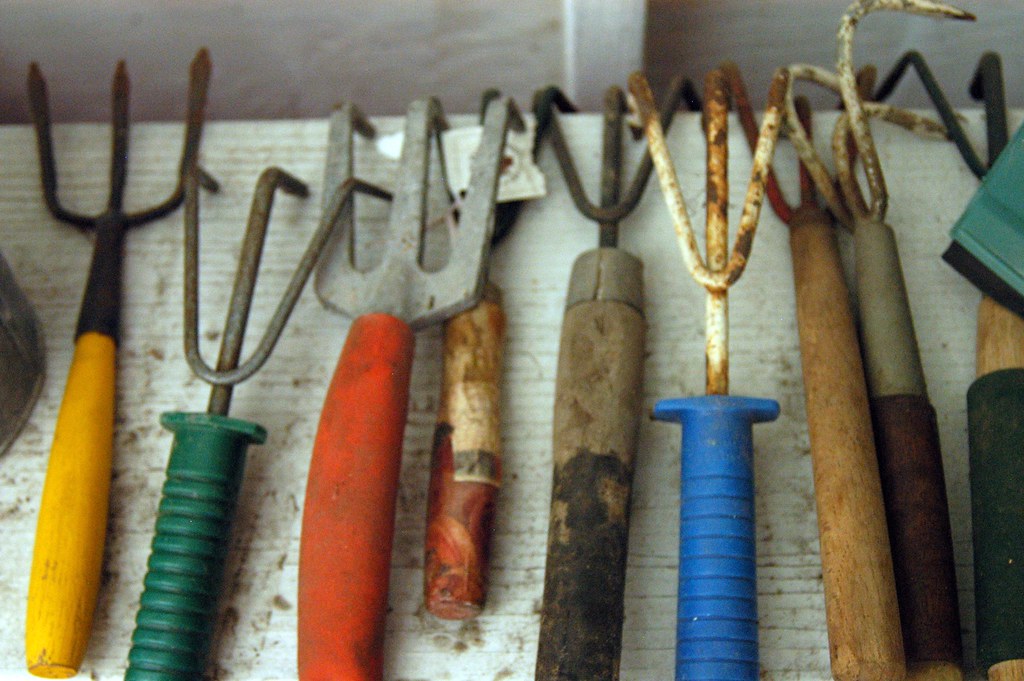 Borrow tools, donate tools.
We are a home of diverse range of gardening tools, donated by the community and local businesses. From hand tools to wheelbarrows, hoses, watering cans and a range of other useful bits and pieces.
These tools are available to everyone in the community, for free. Whether it's a working bee at your school, community garden or in your own back yard, we've got what you need for all your garden missions. Users are asked to read and sign a short pānui regarding care for the tools and their clean and dry return to the bank.
1. Garden hand tools. forks, trowels etc are available to check out from the Awapuni, Roslyn and Te Pātikitiki branch libraries. Check out the Seed Exchange while you're there!
2. Larger tools and wheelbarrows. Available from the ENM office, 145 Cuba St. Contact food.action@enm.org.nz first, to make sure what you want is available.
Donations of gardening tools are always welcome.
These can be made to the ENM office, 145 Cuba Street, Palmerston North or please email. food.action@enm.org.nz.